Secure your Cozy even more with two-factor authentication!

Why a password isn't enough to protect your Cozy?
This is not specific to your Cozy but to all sites where you enter a password. Our security experts have written the best practices for creating a secure password.
You may have your password stolen whenever you:
use the same password on multiple sites;
use a variation too simple to guess;
do not change your password on a site that has been hacked recently.
With two-step verification, you protect your Cozy against hackers, even if they have your password.
How it works?
Once activated, two-factor authentication generates a six-digit e-mail code to connect to your Cozy in addition to entering your password.
Your Cozy is always protected because if someone (including you) tries to sign into your account from another computer, they must enter this verification code.
How to enable two-factor authentication?
It's simple. Just go to the settings of your Cozy and activate the option. To finalize the activation of the option, a 6-digit code will be sent by email. Once the code is validated, your Cozy is doubly protected!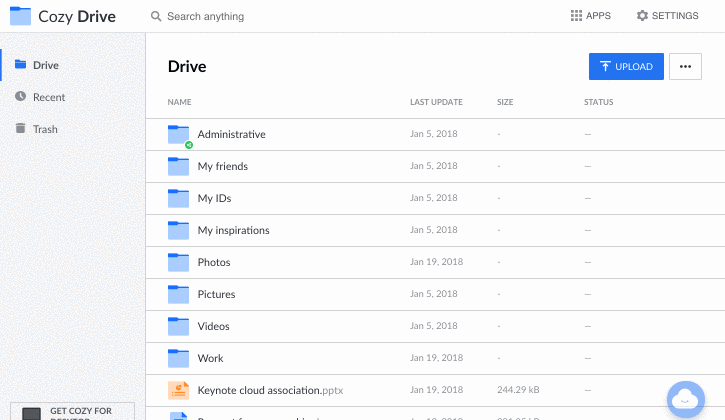 Have you planned other methods than sending a code by email?
Yes, of course, we first proposed sending the code by email because it is the method accessible to the greatest number. But eventually, we will propose other methods, such as sending by SMS or the use of applications creating temporary passwords for single use.
If you still have questions about double-authentication or security in our Cozy, you can check out our [Frequently Asked Questions about Security] (https://help.cozy.io/category/93-security).