Cozy Banks is available on mobile!
At Cozy, we think that everyone as the right to take back their data. Because banks data are an important part of them, we decided to develop Cozy Banks, our bank aggregator. Today is a big day in Cozy Banks life, the app is available on iOS and Android!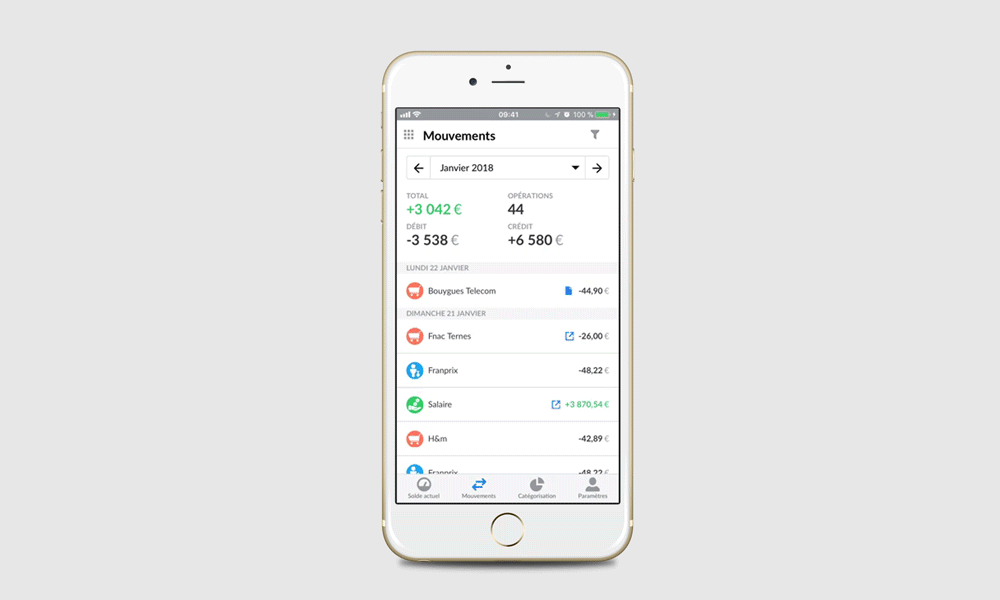 But why Cozy Banks?
How many times have you tried, in vain, to find the the reimbursement certificate of consultation with your dentist to verify that you have been fully reimbursed by your general plan and your mutual? And by the way, when was the last time you looked at your bank statements?
That's why in the face of this complexity of your daily life, at Cozy, we wanted to make your life simpler by reversing roles and giving you control over your digital life.
It is also by wanting to consolidate all his bank accounts on his own server that Benjamin André, CEO of CozyCloud decided to develop Cozy.
This anecdote he likes to tell is even more enjoyable today, because Cozy Banks application is available and ready to help you better manage and control your money.
How does it work?
Cozy Banks is a bank aggregator. It allow you to gather at the same place all you bank accounts to have an overview of your money in the blink of an eye (even if you have several banks).
Days of cupabilities due to late administrative work and end of month anxiety are over.
You can check the amont of your last phone bill without going back to your customer account on the phone company's website. This is also true for your last medical expense: if your have a french social security account, Cozy Banks will automatically tell you is you were reimbursed. Leave no money outside your bank account!
Your bank accounts status at glance
All your accounts are on the same page. It's the ideal setup to analyse in a second your expenses.
Track your expenses in detail
You will find on your Movements tab the detail of all your expenses on your different accounts.
You can also navigate between your different accounts or grouped accounts to follow a part or all your spendings.
Categorize and group your expenses
Your expenses are automatically categorized to help you manage your budget, across all your accounts! You also have to possibility to manually categorize your spendings, to follow as close as possible your budgets.
Access your bills in a click
If you use Cozy Collect to automatically gather your bills, your Cozy will link it automatically to the spending in Cozy Banks and display a link to open your bill right at the end of the line.

Sometimes a little magic is great, isn't it?
How do I get it?
That's easy! If you already have a Cozy account, go to you favorite application store and download Cozy Banks:
Once the app downloaded, you will only have to put you Cozy url and password. If you don't have a Cozy account, go to https://cozy.io and then download the app.
If you are still hesitating and need to be reassured about your data safety in Cozy Banks, we totally understand it. This is why the team in charge of Cozy safety wrote an article about it. Learn more >